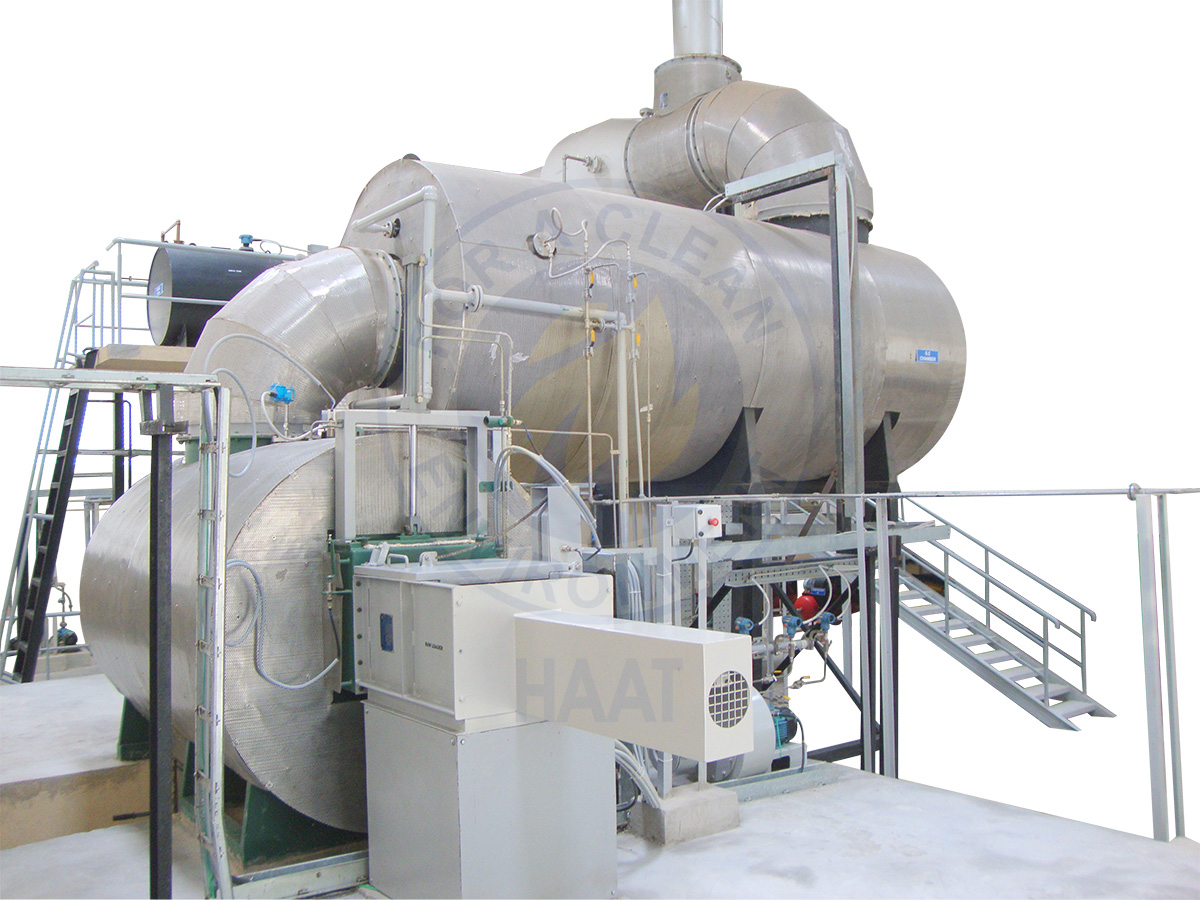 INCINERATOR MODEL LRD
Capacities: 5 kg/h to 50 kg/h
Emission: India / EURO / US-EPA
Fuel: LDO / HSD / FO / SKO/ Gas / Other
Power: 220 V, Single phase 415 V, Three phase
Loading: Manual / automatic
INCINERATOR MODEL – LRD
• Complete, comprehensive and compliant incinerator
• Top end incinerator model meeting International
requirements
• Auto-loader as standard accessory
• Very high quality castable refractory used
• Excellent incinerator secondary chamber turbulence
Complete, comprehensive and compliant incinerator
Due to its unique high end design, this type is considered the complete incineration system complying with most standards in the World. It is comprehensive in the sense it has many accessories provided and many more can be added optionally to make it a truly comprehensive and automatic incinerator for continuous operation.
Top end incinerator model meeting International requirements
In terms of combustion efficiency, suitability for continuous operation, automation and in being a complete system, the LRD is the best available incinerator and is very successfully used in many areas and applications.
Auto-loader as standard accessory
Automatic ram loader for waste feeding is a standard accessory for the LRD incinerator. The ram loader makes it fast and safe for loading of waste
without the operator being exposed to heat.
Very high quality castable refractory used
Highly stable low cement castable refractory having very high strength at high temperature is used in this model resulting in no refractory failure at high temperature due to operator error or due to maintenance issues. Failure of refractory is practically nil in this system, bringing down the maintenance costs on account of refractory repair.
Excellent incinerator secondary chamber turbulence
The design of the secondary chamber is such that while the flue gas from the primary chamber enters from below, additional combustion air enters tangentially from one side and from the other secondary burner fuel and air are released. This results in a confluence of all the three and greater turbulence which is absolutely essential for after burning of flue gases in the secondary chamber for excellent emissions from this incinerator.
Capacities
From 25 kg/h to 2000 kg/h, any incinerator capacity in this range can be supplied.
APCD
• Dust collector
• Acid gas scrubber
• Wet venturi scrubber
• Bag filter
• Denox and dioxin removal
• Hybrid system
Air Pollution Control Devices
Accessories
Testimonials.
"The incinerator project included a high level of Quality Assurance, Third Party Inspection and comprehensive documentation which was adhered to." – HOD (CPP & Utilities), Reliance Industries Limited.