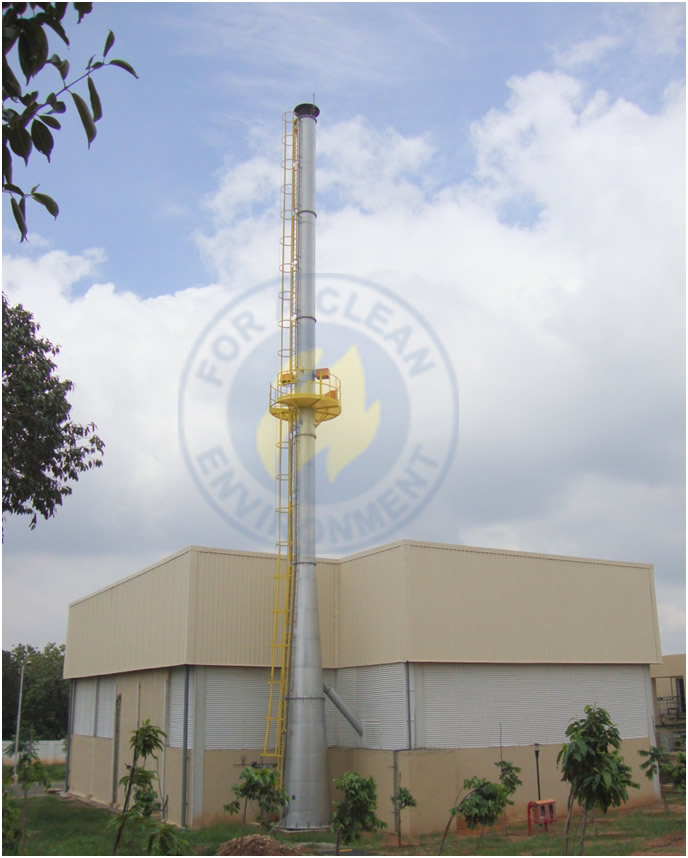 Haat provides both standard and customized chimney or stack lengths to cater to specific site requirements. The chimney can be directly mounted on the incinerator or self-supported or
additionally strengthened with guy ropes.
Chimneys above 15 metres typically come with ladders, protection rings, sampling ports, platforms, lightning arrestor with earthing strip, etc.
Testimonials.
"We have received good services from Haat, particularly in accommodating site installation requirements and customer requests, whether specified in the tender or not." - Christian L, MD of Steamhouse International, Mauritius.