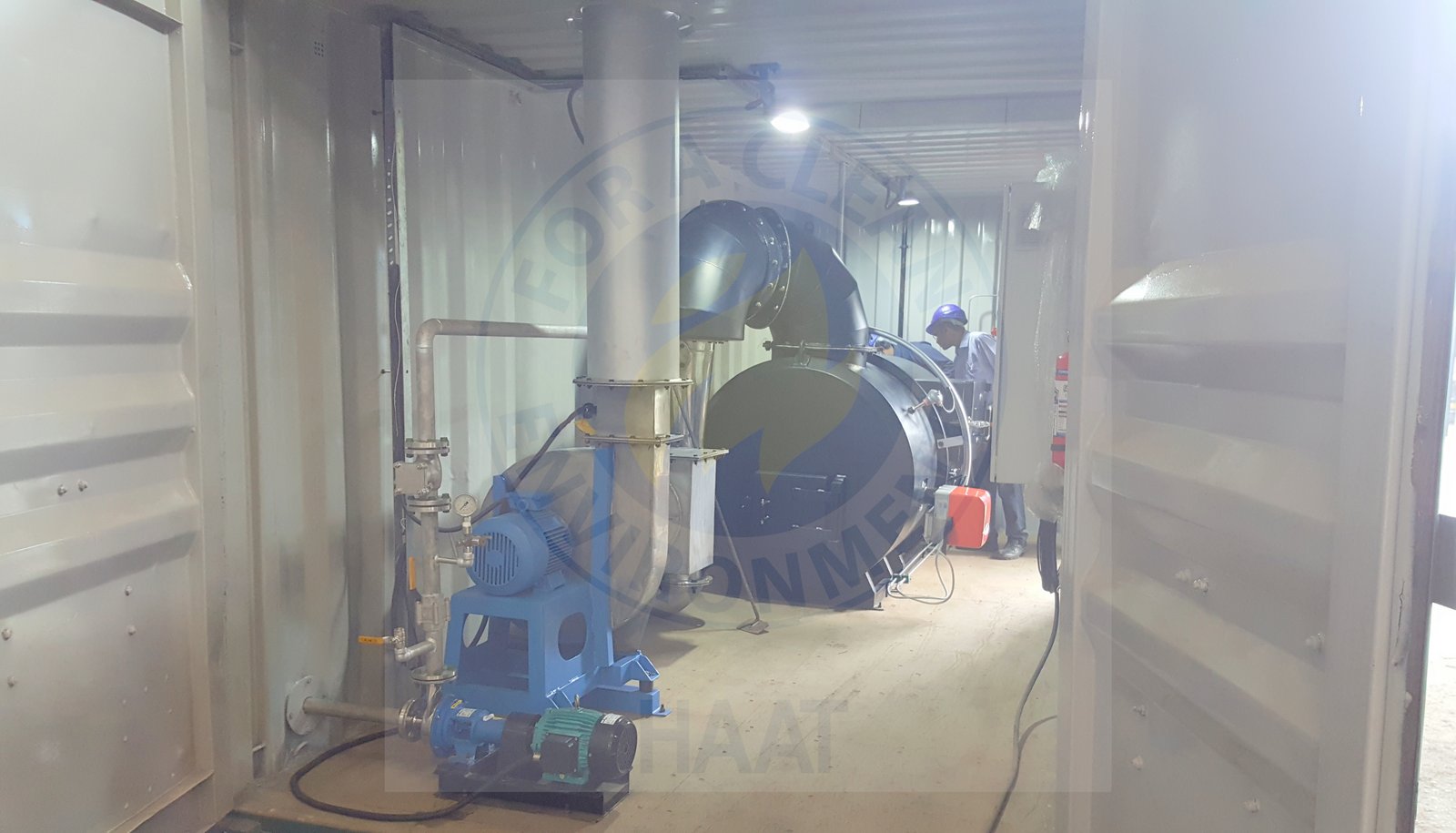 CONTAINERISED INCINERATOR MODEL - TDR
Capacities: 10 kg/h to 500 kg/h
Emission: India / EURO / US-EPA
Fuel: LDO / HSD / FO / SKO/ Gas / Other
Power: 220 V, Single phase 415 V, Three phase
Loading: Manual / automatic
CONTAINERISED INCINERATOR MODEL - TDR
• Portable incinerator
• Two chambered design
• Controls mounted on container
• Availability in various power ratings
Portable incinerator
This incineration system can be designed and made suitable for transporting to various locations where waste exists, as it is containerised.
Two chambered incinerator design
Both primary and secondary chambers are located within the container for burning of the
waste and flue gas combustion.
Controls mounted on container
All controls for the incinerator including panels, switches, piping, cabling, etc. are located on the container itself.
Availability of incinerator model in various power ratings
Suitable both for 50 cycles and 60 cycles power supply.
Capacities
From 10 kg/h to 500 kg/h, any incinerator capacity in this range can be supplied.
APCD
• Wet venturi scrubber
• Bag filter
Air Pollution Control Devices
Accessories
Testimonials.
"Model GD-3 and GD-6 incinerators cater to all the waste generated in our hatchery plant. Working satisfactorily and no smoke is visible. We appreciate HAAT in helping us to dispose off our hatchery waste and mortality effectively." - Dr. S.V. Deshpande, Manager, Venco Research and Breeding Farms Ltd.