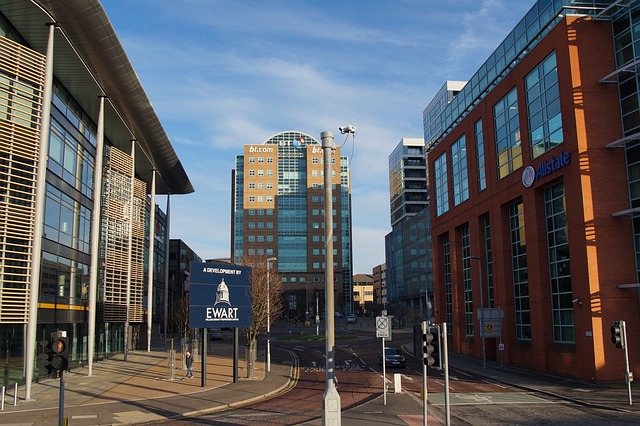 Breakfast in Belfast –Wood Incinerator
We supplied a trash destructor to Northern Ireland for incinerating building material wastes and offcuts (wood) and guided them thru phone and mail on how to install the system.
We received a complaint within a few days after installation about smoke coming out of the trash destructor. The client bought the machine because it was supposed to be `non-smoking`! Fortunately two Haat personnel were going to the UK in the next couple of weeks and we informed the Irish client that they will travel to their city by a particular date.
The client was anxiously waiting for us. We landed in the city and after lodging ourselves in a hotel, took a train to the site, as advised by the client. When we saw the incinerator, what stuck us was that it was located outside the building and right next to it was a super market. No doubt the client was worried about the smoke because a lot of people visit the super market and if the smoking continues, it would mean loss of business to the neighbor.
We first asked him to show how he was operating the incinerator by burning the wood offcuts. It was easy to locate the mistake. The client had raised the incinerator above ground by about one foot. This, therefore, allowed excess atmospheric air to enter the combustion chamber, resulting in an excess air situation, which cased incomplete combustion and hence smoke.
We asked the client to lift the machine and place it on level ground, which would allow only a limited amount of combustion air in the chamber. He did that and then the incinerator was fired with the waste. To everyone`s delight, it gave out a very thin wavy colourless emission which can only be noticed if one looks at it carefully.
The client was very happy and said `we could manage with that`! and called his neighbor to come and see for himself. The supermarket general manager was very pleased with what he saw.
We were happy ourselves having accomplished the mission and leaving a happy customer who will become an ambassador for Haat incinerators.
More info on this project here -Ireland Incinerator
Testimonials.
"We have received good services from Haat, particularly in accommodating site installation requirements and customer requests, whether specified in the tender or not." - Christian L, MD of Steamhouse International, Mauritius.