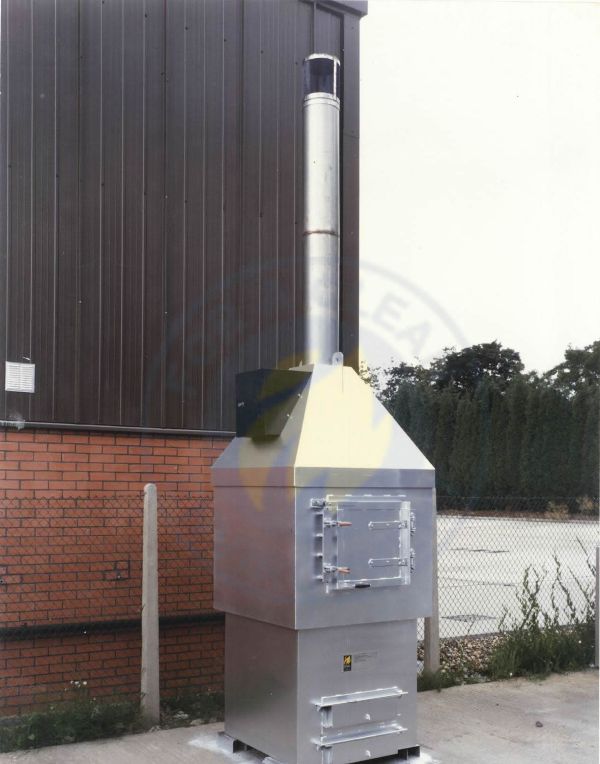 INCINERATOR MODEL ELECTRICAL UD
Capacities: NA
Emission: India / EURO / US-EPA
Fuel: LDO / HSD / FO / SKO/ Gas / Other
Power: 220 V, Single phase 415 V, Three phase
Loading: Manual / automatic
SANITARY NAPKIN INCINERATOR MODEL - UD
Simple to use
Low running costs
Long equipment life
Application range
Simple to use
The incinerator is operated only with combustion air after manual ignition.
It is simple to use because the incinerator has to be switched on, waste loaded and it will burn by itself. De-ashing has to be carried out before starting commencement of incinerator use every day.
Low running costs
Since this
is a free burning incinerator, no other external fuel is used. In terms of running costs, this will be practically nil.
Long equipment life
The incinerator is refractory lined and components chosen are of high durability. Additionally, external painting is done using good surface preparation and multi-coat painting. All this is aimed at a very long equipment life.
Application range
Applications include wastes such as paper, card board, wood, dry leaves, garbage, sanitary napkins and non-hazardous wastes.
Air Pollution Control Devices
Accessories
Waste types this product can handle
Testimonials.
"The services provided by Haat during execution of the project for supply, installation and for subsequent after sales support are appreciated." – Binoj Koman, Sr. Div Mgr (Production), Tata Hitachi.