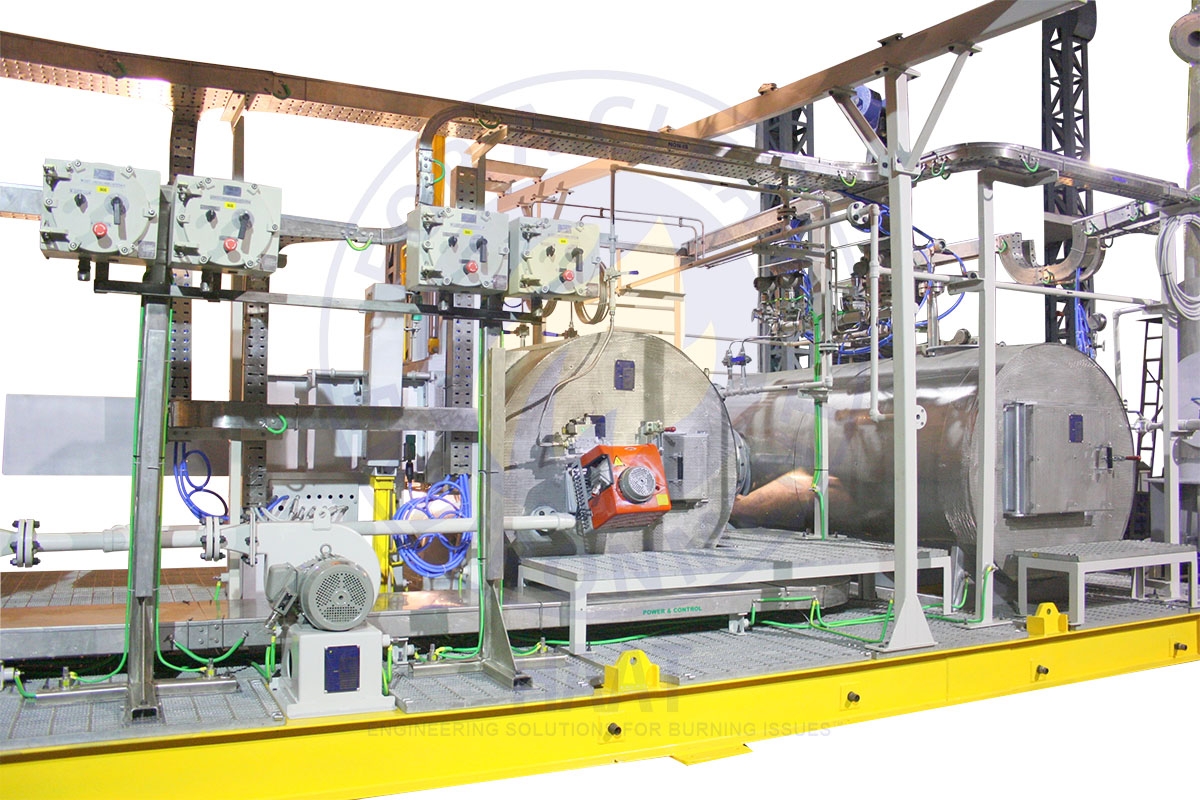 MODEL SKID MOUNTED INCINERATOR PACKAGE - SRD
Capacities: NA
Emission: India / EURO / US-EPA
Fuel: LDO / HSD / FO / SKO/ Gas / Other
Power: 220 V, Single phase 415 V, Three phase
Loading: Manual / automatic
MODEL – SKID MOUNTED INCINERATOR PACKAGE - SRD
• Engineered for customized needs
• Suitable for oil drilling and camp sites on-site incineration
• Easy to transport, install and operate
Engineered for customised needs
Skid mounted incinerator package designs are preferred where the operations shift from one place to the other or when maximum shop fabrication is preferred and minimum site services are required. These incinerator packages are supplied with all equipment on skid with complete cable, instrumentation, piping, etc. readymade and ready to operate.
Suitable for oil drilling and camp sites on-site incineration
Especially for oil and gas drilling sites and man camps, this incinerator
package can be designed such that utilities are connected with the turn of a few bolts and a few wires. It is an incinerator package ready to go.
Easy to transport, install and operate
These incinerator packages are designed keeping in mind transport requirements in terms of dimensions, making it easy to transport. The base plates are located on readymade foundations without having to have individual foundations for various equipment and accessories.
Capacities
From 200 kg/h to 1500 kg/h, any incinerator package capacity in this range can be supplied.
APCD
• Dust collector
• Acid gas scrubber
• Wet venturi scrubber
• Bag filter
• Denox and dioxin removal
Air Pollution Control Devices
Accessories
Waste types this product can handle
Testimonials.
Incinerator with scrubber and 30-m chimney installed by HAAT has been working satisfactorily since June 1999 in our factory. We use it for disposing of paint sludge - Mr. Pankaj Tyagi, New Holland Tractors (India) Pvt. Ltd., Noida.