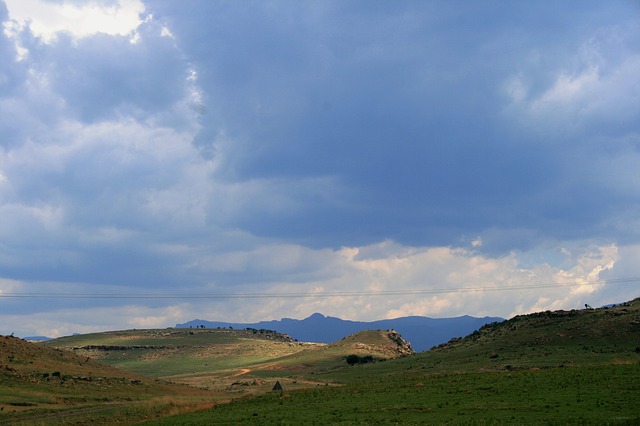 Supply of Incinerators Far & Wide
1. An American from UNDP`s contract company called us to enquire about his requirement of medical waste incinerators in Afghanistan. During the talk, he asked if we had any experience in supplying to this trouble-torn country. He also mentioned that he was a senior citizen doing humanitarian work in medical camps at different parts of the country. He said his contacts in his parent organization spoke about Haat and he wanted to see a working model in the northern part of India.
It was not a problem to fix a visit for him to one of the leading hospital groups in New Delhi. We had supplied medical incinerators to a number of hospitals belonging to this group in India, Sri Lanka and Bangladesh. Accordingly, he landed in Delhi and visited the hospital along with one of our representatives. He phoned subsequently to say that he was very happy with what he saw, especially an incinerator `which did not smoke` and as per his request, we forwarded a quote for 3 incinerators.
The contract was placed in no time and we got the machines ready as per plan. The problem then was how to reach it to Kabul without going through Pakistan! In consultation with the client, we finalized a route plan, by which the machines were sent by road from Bangalore to Amristar and from Amristar, these were airlifted to Kandahar airport.
Subsequently, one of our commissioning engineers visited Afghanistan and completed the work and training of operators in different locations so they could run the incinerators. He had something nice to say on his return. He said the Afghans were very hospitable and took care of him in terms of his stay, food and safety and that he enjoyed the visit. (Reference Projects – Fuel efficient Hospital Incinerator ).
2. As a matter of interest, this was followed by another Swiss food products company entrusting us with a contract for 4 large Haat food waste incinerators for handling expired food, serving the British Army`s Camp Bastion in Afghanistan. The requirement was very urgent and we had to work round the clock to produce the 4 machines which were airlifted to Kandahar from Bangalore. Our commissioning engineer had an unforgettable time at the site. (Reference Projects – Camp Bastion).
3. It was then the turn of our neighbor Pakistan to entrust us with a contract for supply of an incinerator package for disposal of reclaimed waste from CO2 recovery project. (Reference Projects – Engro Fertil). It was a nice experience to interact with the Pakistani engineers during order placement, execution and commissioning. Our engineers – two of them – were the guests of the customer in the plant area near Karachi. It was a nice experience because the people in general were very friendly and hospitable and our engineers did not feel they were out of India.
4. Another troubled area – Yemen. This was a requirement for two incinerators for on-shore applications in remote oil field areas – Tasour and Nabrajah. The waste to be incinerated was oil sludge, food and garbage. For commissioning the incinerator, our engineer found many engineers working for the client were from his home town!
5. This time it was Iran, which was wilting under American sanctions, but has a good relationship with India. The National Iranian Oil Company placed a large contract with an EPC contractor in Iran for building infrastructure and living accommodation for the drilling crew near the South Pars oil fields. The client visited us in Bangalore at a time, when we were involved in doing major infrastructure work at our own factory. The office building was being modernized with 3 levels accommodating the staff from different functional areas. However, the under-construction areas were all occupied amidst dust, cement and steel.
It is a wonder how the client sat thru this dusty atmosphere for 3 days and finalized the contract for a 12,000 kg/day camp waste incinerator!
The production was completed on time and equipment shipped. From Bandar Abbas, it was transported to the site and installation was taken up. Our team reached well in time to help in the final phase and started commissioning. The temperature was a cool 50 deg.C! However, the containers with air conditioning, in built toilet and other facilities was a comforting arrangement for the staff after toiling in the hot sun. The added attraction was the television with Indian channels to boot.
The work was completed and after inspection by the NIOC officials, it was successfully handed over to them. Read Iran Incinerator.
6. It was a pleasure for us to supply and install two Haat incinerators for the Government of India in Leh Ladakh for the use of the agencies and scientists. They had issued a warning to all visitors here that due to low oxygen levels, this is the worst place in the world for altitude sickness. This `land of high passes` lies between the Himalayas and the Kunlun mountain range and is at a height of nearly 10,000 ft. above mean sea level. This beautiful region is on India's northern border with China and Tibet.
These incinerators were meant for the disposal of bio medical waste and general garbage. It was a new experience for our team to feel the discomfort of low oxygen in the air which requires any visitor to take complete rest for the first 24 hours before venturing into any activity.
Eventually the job was done and we are happy to have another feather in our cap.
7. Finally (at least for now) our chronicles will not be complete without mentioning that two of our incinerators are at work in the Antarctic Region for some time now. It was the faith and confidence of the authorities in Haat's incinerators that enabled us to supply these machines to one of the remotest parts of the world.
Testimonials.
" The incinerator is functioning extremely well and meeting all the requirements of Gazette of India notification. The Strength of the equipment lies in its easy handling, economy in treating bio-medical waste and meeting all criteria control test of PCB Karnataka "
- Group Capt. H. S. R. Arora, Registrar, Command Hospital Air Force, Bangalore.