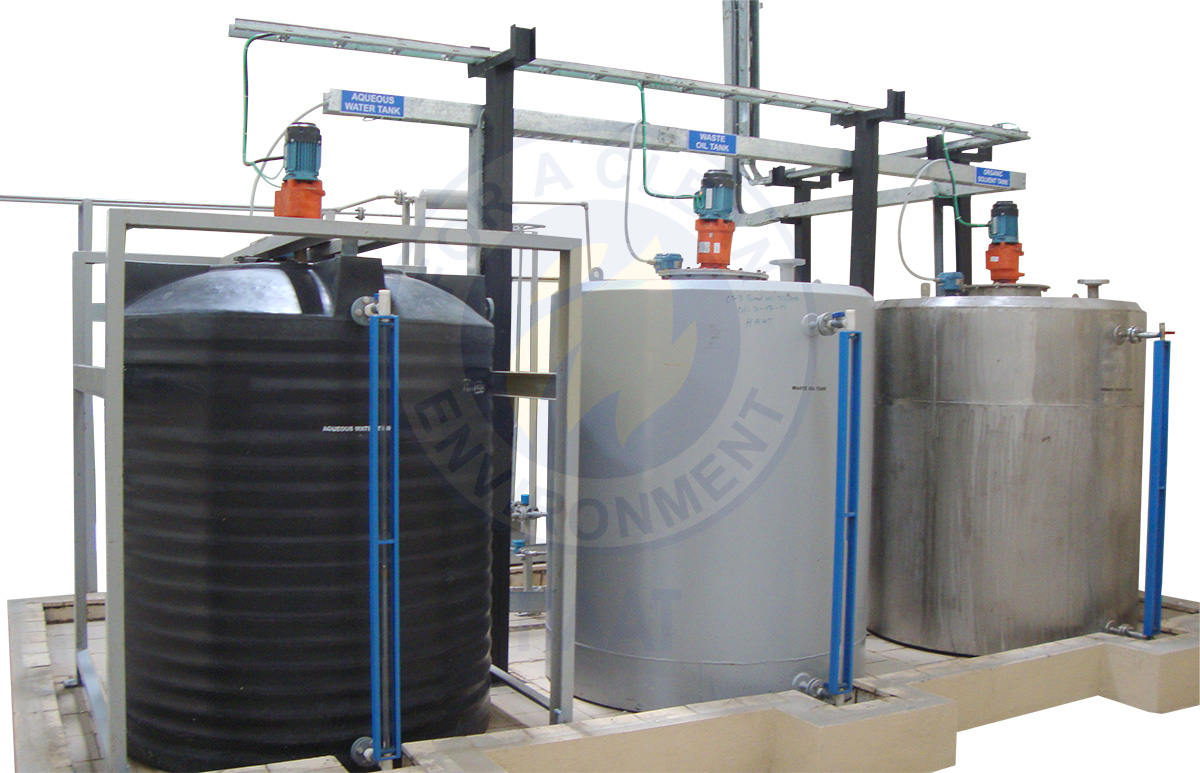 MODEL QD LIQUID WASTE INCINERATOR
Capacities: Upto 4000 KW (heat output)
Emission: India / EURO / US-EPA
Fuel: LDO / HSD / FO / SKO/ Gas / Other
Power: 220 V, Single phase 415 V, Three phase
Loading: Manual / automatic
MODEL QD – LIQUID WASTE INCINERATOR
• Vertical incinerator design
• Different liquid waste spraying options
• Special refractory
Vertical incinerator design
Many types of liquid waste with high calorific value need to be incinerated at high temperatures. These typically include solvents, waste oils, etc. Other liquids such as aqueous waste can also be incinerated as regular effluent treatment plants may not be able to handle liquids with their pollutant levels.
Haat's liquid waste series is a vertical type of incinerator with the liquid and compressed air or steam being sprayed from the top. Atomization of the liquids is crucial to achieving
complete burn out of organics.
Different liquid waste spraying options
Please look up the Liquid waste feeding system page here.
Very high quality refractory used
Highly stable refractory having very high strength at high temperature is used in this model resulting in no refractory failure at high temperature due to operator error or due to maintenance issues. Failure of refractory is practically nil in this system, bringing down the maintenance costs on account of refractory repair.
Capacities
From, any incinerator capacity in this range can be supplied.
APCD
• Acid gas scrubber
• Wet venturi scrubber
• Bag filter
Air Pollution Control Devices
Accessories
Where this incinerator can be used
Waste types this product can handle
Testimonials.
"Incinerator is in our service since April 1997. The incinerator is working satisfactorily in accordance with the specifications" - Mr. R. Anbalagan, Manager (Process), Mitocon Biotec, Cuddalore.