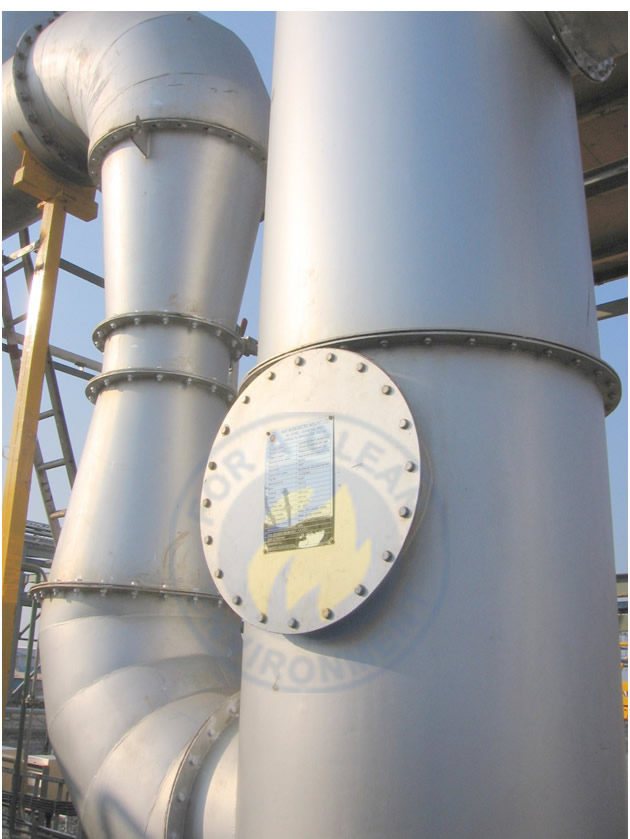 A wet venturi scrubber consists of 3 sections
1. Saturator to reduce the flue gas temperature
2. Venturi to remove particles as well as acidic gases
3. Mist eliminator for removing moisture prior to exhausting the
clean gas into the stack.
The venturi scrubbing system can be used for both particulate as well as acidic gases and can be interlocked to caustic / lime dosing arrangement to ensure pH of the scrubbing fluid does not become acidic.
Testimonials.
" The incinerator is functioning extremely well and meeting all the requirements of Gazette of India notification. The Strength of the equipment lies in its easy handling, economy in treating bio-medical waste and meeting all criteria control test of PCB Karnataka "
- Group Capt. H. S. R. Arora, Registrar, Command Hospital Air Force, Bangalore.