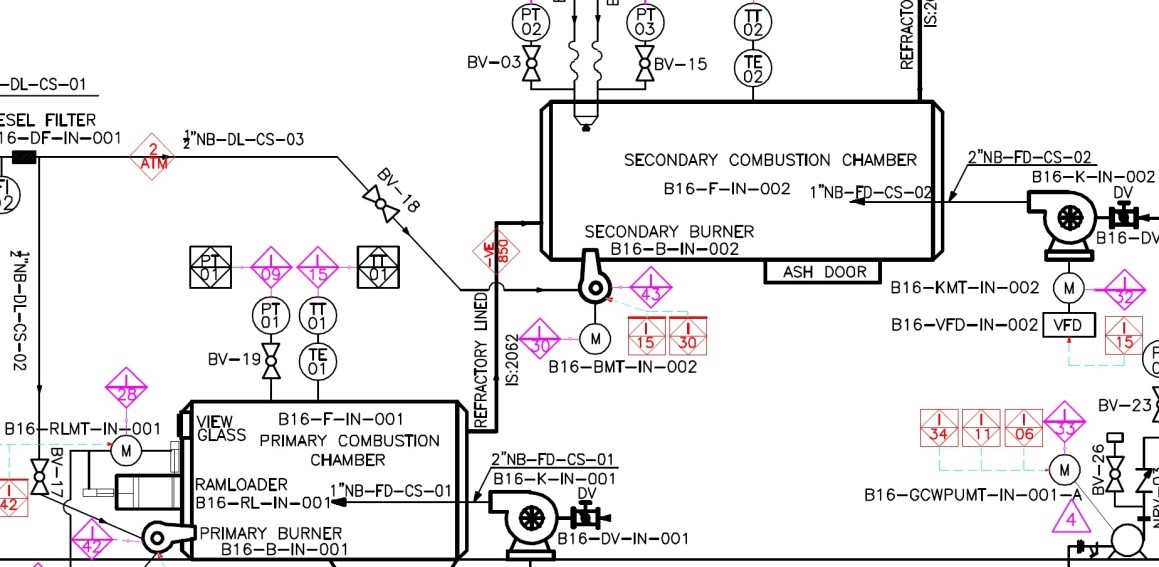 A team of project engineers provide engineering services and are involved from proposal to completion of projects including documentation,
process description, preparation of data sheets, general arrangement drawings, P&IDs, PFDs, QAPs, acceptance test procedures and O&M manuals
Testimonials.
" The incinerator is functioning extremely well and meeting all the requirements of Gazette of India notification. The Strength of the equipment lies in its easy handling, economy in treating bio-medical waste and meeting all criteria control test of PCB Karnataka "
- Group Capt. H. S. R. Arora, Registrar, Command Hospital Air Force, Bangalore.