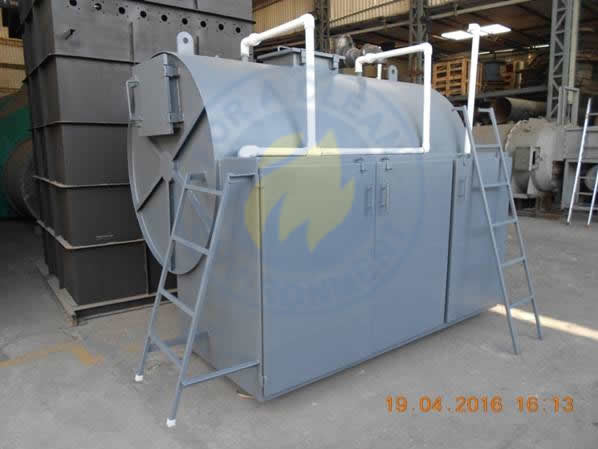 OCR
Capacities: Upto 500 kg/day
Emission: NA
Fuel: NA
Power: 220 V, Single phase 415 V, Three phase
Loading: Manual / automatic
SPECIALLY DESIGNED FOR THE POULTRY INDUSTRY
EXCELLENT INFECTION CONTROL
COMPACT & EFFICIENT
LONG LIFE
SPECIALLY DESIGNED FOR THE POULTRY INDUSTRY
The PWR model has been installed in several farms particularly for chicken or other birds, broilers, hatcheries as well as to slaughter houses and meat processing centres for offal. The design considers for example, the high moisture content in eggs, air flow for complete incineration with minimum fuel usage.
EXCELLENT INFECTION CONTROL
High temperature incineration ensures that the poultry waste is completely burnt to a fine sterile ash and eliminates disease causing pathogens with no chance for infection to spread to other healthy birds. A small percentage of ash is generated as against large swathes of land required for burying (in which certain viruses and bacteria lie dormant). Farms have had excellent improvements in livestock health after installing
Haat's systems.
COMPACT & EFFICIENT
For its sizing, the PWR is amazingly able to accept large quantities at a time and gives a much higher throughput then most would expect. Its compact size enables farmers to install the incinerator in small spaces. The R&D gone into this system over the years has resulted in a highly efficient incineration process with excellent destruction of waste leaving very little ash. Air flows are optimised for proper oxygen distribution essential for complete burning.
LONG LIFE
Systems supplied nearly 20 years ago are still in operation which is a testament to the build quality. Clients have come back to us for repeated purchases for their farms in other locations. The corrosion allowance given to the steel, the refractory raw material, application and curing process, the surface preparation and painting – all these painstaking efforts result in an incinerator that gives many years of outstanding performance.
Testimonials.
"We have received good services from Haat, particularly in accommodating site installation requirements and customer requests, whether specified in the tender or not." - Christian L, MD of Steamhouse International, Mauritius.