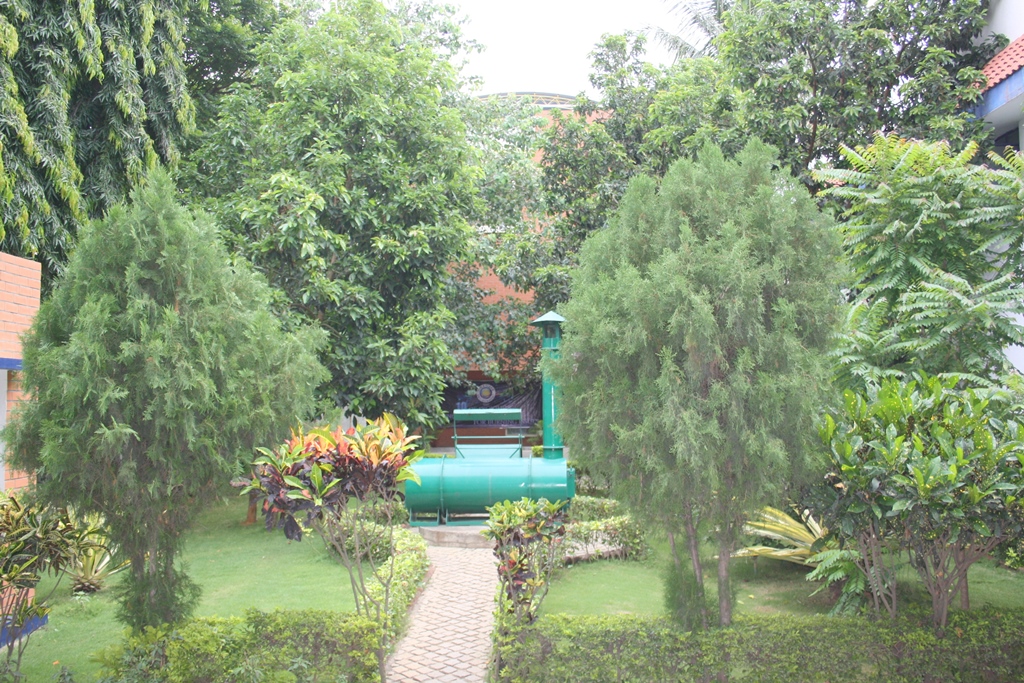 In the beginning – the first incinerator supplied
The first Haat Incinerator that we installed was in a well-known private hospital in Bangalore. One of our well-wishers had his wife admitted in the hospital and he questioned different people about how they dispose of biomedical waste. The answers were not satisfactory as obviously it was going along with the general garbage. At that time, rules had not been framed for installation of incinerators in hospitals and nursing homes.
Eventually the message reached the ears of the hospital President who was a retired Commodore from the Indian Navy. He called us for a meeting, at which a presentation was made to him about the efficiency and economy of Haat's model PD incinerator. He liked the idea of having an incinerator for his hospital but was constrained by space restrictions. Additionally, there was a school nearby and he did not want any smoke or odour from the incinerator.
We then called him to our factory for a practical demo, at which biomedical waste was incinerated in our standard PD incinerator. On seeing the working of this machine where there was no smoke or odour coming out, he readily agreed to buy one.
He was a task master and a hard bargainer. With his booming voice he controlled every situation! Finally the price was agreed upon and we set about making the incinerator along with a 15 metre tall stack mounted on the wall at the back of the hospital.
The system was fired and no one could see any smoke coming out. The design of this PD model incinerator is such that with a single burner it not only effectively burns the waste, but also burns the flue gas before emission. The flue gas is made to recirculate in the primary and secondary chambers until all products of combustion are dealt with. This is the secret of the non-smoking incinerator.
Our service engineer visited the hospital after about 10 days of commissioning and he found the entire backyard of the hospital was free of litter and garbage. When he asked the house keeping staff, they said thanks to your incinerator, we disposed of several tons of waste lying here for hears.
The school next door had no clue about the functioning of the incinerator as it was smoke free. This incinerator became a reference point for us for all future buyers. Since the customer was happy with the incinerator, he gladly welcomed every visitor to see the working machine.
Many years later, the incinerator was replaced with a larger capacity PD as the hospital grew in size and operations. The first incinerator supplied by Haat now proudly adorns the walkway to our office building inside our factory.
Testimonials.
"We thank Haat for their professional conduct during the execution of this order." – Praful Dhokai, GM, Clyde Equipment, Fiji.