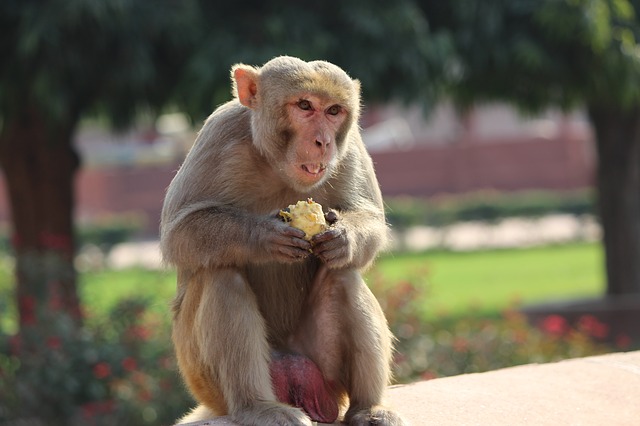 Saving monkeys from addiction – The Chocolate & Candy Incinerator
A leading maker of chocolates wanted to install an incinerator in his factory. Purpose? While being conveyed thru a belt conveyor, some of the chocolates fall on the ground and these have to be rejected. These cannot also be packed or stored because these can be easily mixed with the good ones and might mistakenly go into the market.
Simultaneously another leading manufacturer of candies also approached us for a similar application. He also had a serious problem of monkeys in his factory's vicinity who had become addicted to candy and would raid the waste storage yard to stuff their cheeks!
We tested these rejects in our demo incinerator and found them to be easily burnable.
The Haat incinerator chosen for this application was our PD model, which was a fast selling product. The main advantage of using this system is that it is of a unique design where, a single burner works for both primary and secondary combustion chambers. This is what was appealing to both clients as it saves fuel costs.
These incinerators were installed and commissioned without any issue and the clients were happy to use them. Perhaps they could also show their large buyers and dealers how they dispose of rejects and ensure these do not get mixed with the good ones and reach the market.
Quick disposal of chocolates and candy prevented frequent visits by our simian friends. Everyone was happy except for the monkeys!
Testimonials.
"Haat can be relied on to meet urgent requirements." – Sanjay Tulshyan, Managing Director, Technical Associates, Nepal.