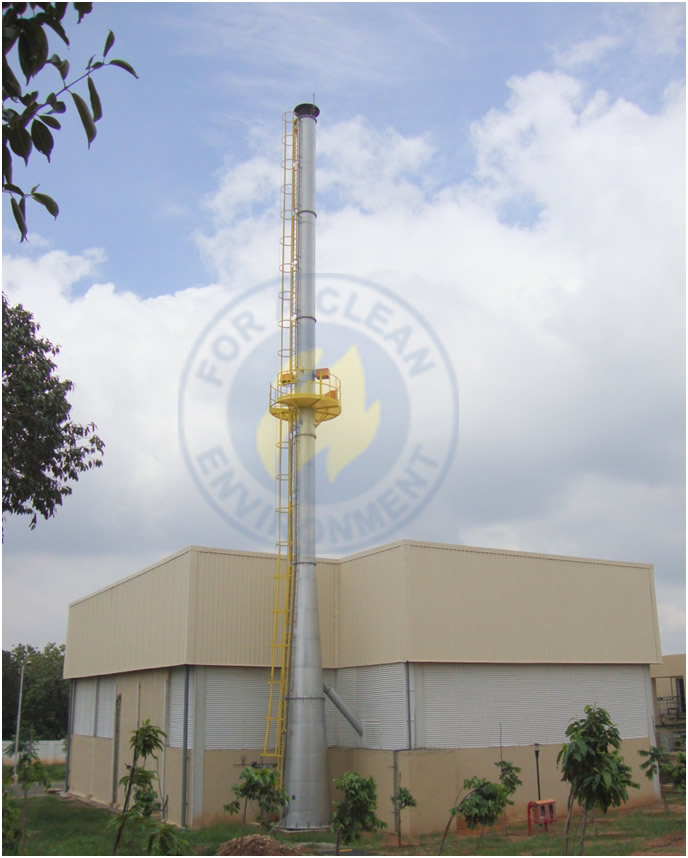 Haat provides both standard and customized chimney or stack lengths to cater to specific site requirements. The chimney can be directly mounted on the incinerator or self-supported or
additionally strengthened with guy ropes.
Chimneys above 15 metres typically come with ladders, protection rings, sampling ports, platforms, lightning arrestor with earthing strip, etc.
Testimonials.
"The services provided by Haat during execution of the project for supply, installation and for subsequent after sales support are appreciated." – Binoj Koman, Sr. Div Mgr (Production), Tata Hitachi.