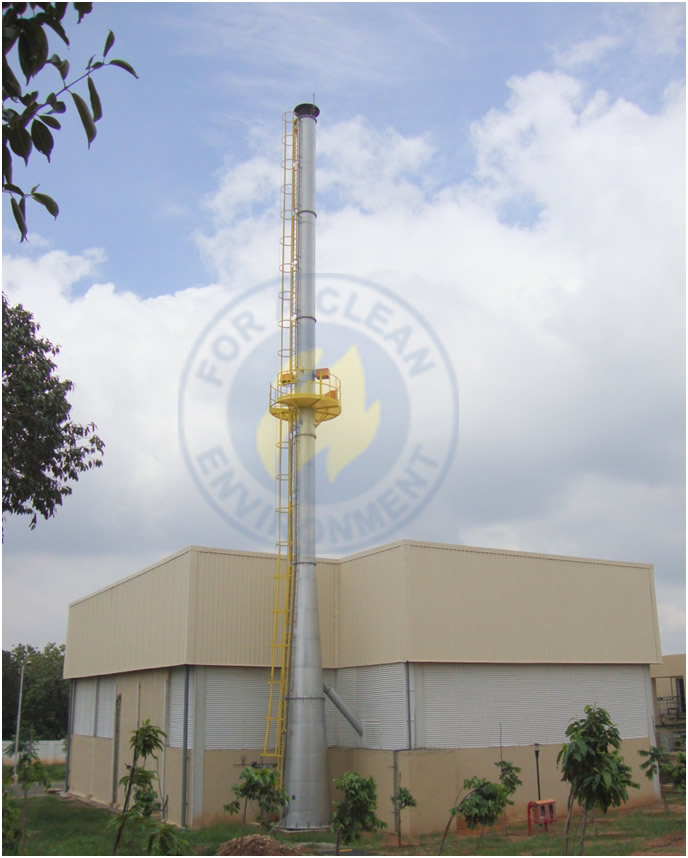 Haat provides both standard and customized chimney or stack lengths to cater to specific site requirements. The chimney can be directly mounted on the incinerator or self-supported or
additionally strengthened with guy ropes.
Chimneys above 15 metres typically come with ladders, protection rings, sampling ports, platforms, lightning arrestor with earthing strip, etc.
Testimonials.
"The incinerator project included a high level of Quality Assurance, Third Party Inspection and comprehensive documentation which was adhered to." – HOD (CPP & Utilities), Reliance Industries Limited.