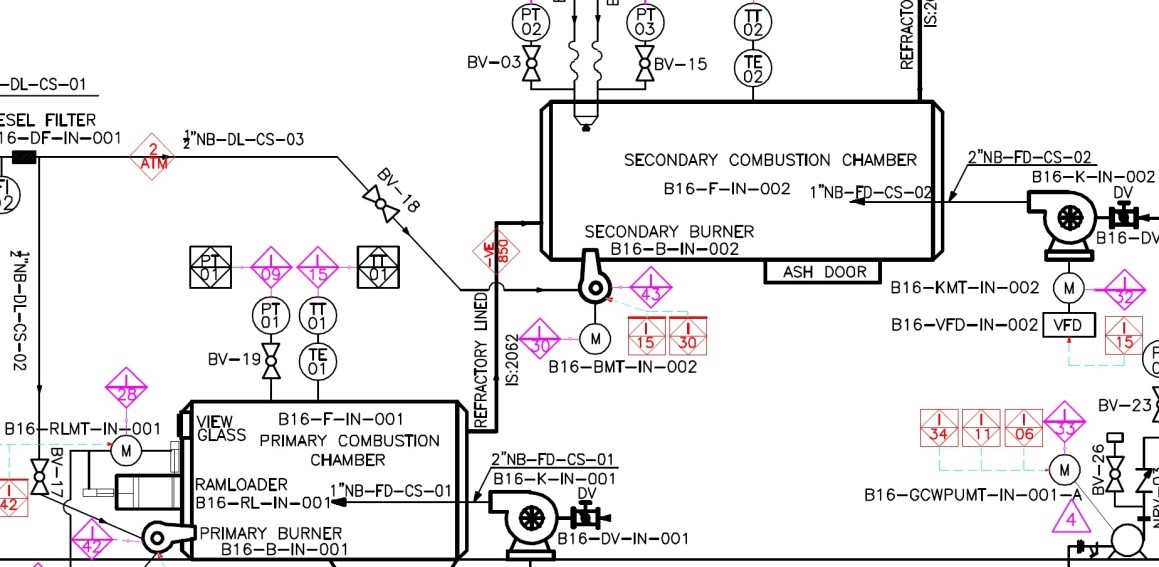 A team of project engineers provide engineering services and are involved from proposal to completion of projects including documentation,
process description, preparation of data sheets, general arrangement drawings, P&IDs, PFDs, QAPs, acceptance test procedures and O&M manuals
Testimonials.
" The incinerator at the International Hospital Of Bahrain is working very well. Indeed it is a smokeless incinerator without causing any pollution"
- Dr. Praful L. Vaidya, Head of Surgical Dept. & Equipment Committee Chairman, International Hospital of Bahrain.