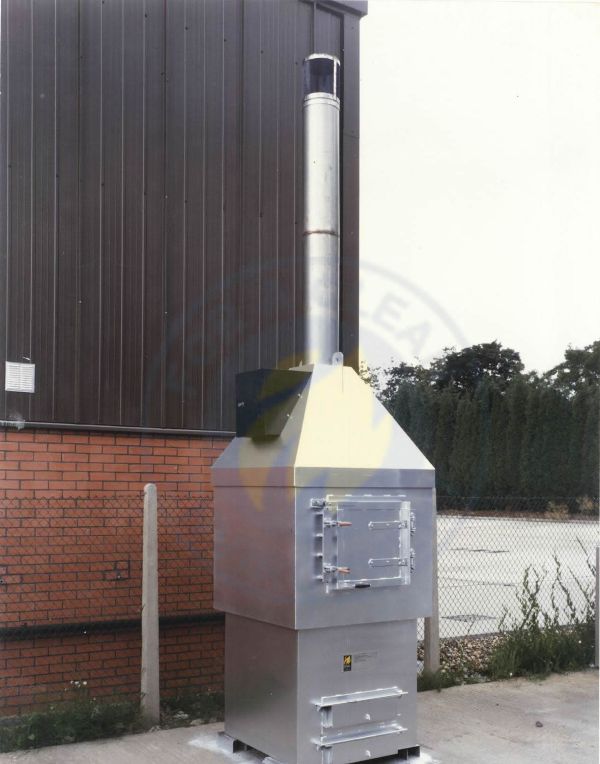 INCINERATOR MODEL ELECTRICAL UD
Capacities: NA
Emission: India / EURO / US-EPA
Fuel: LDO / HSD / FO / SKO/ Gas / Other
Power: 220 V, Single phase 415 V, Three phase
Loading: Manual / automatic
INCINERATOR MODEL – ELECTRICAL UD:
• Simple to use
• Low running costs
• Long equipment life
• Application range
Simple to use
The incinerator is operated using electricity with combustion air and comes as a standard model. A scrubber and other accessories can be added, if desired.
It is simple to use because the incinerator has to be switched on, waste loaded and it will operate by itself until the heating cycle is completed, only after which de-ashing has to be carried out.
Low running
costs
Since this is an electrically operated incinerator, no other external fuel is used. In terms of running costs, this will probably be one of the lowest.
Long equipment life
The incinerator is refractory lined and heating elements chosen are of high durability. Additionally, external painting is done using good surface preparation and 3 coat painting. All this is aimed at a very long equipment life.
Application range
Applications include wastes such as paper, card board, wood, dry leaves, garbage, sanitary napkins and non-hazardous wastes.
APCD
• Wet venturi scrubber
Air Pollution Control Devices
Accessories
Testimonials.
"Haat can be relied on to meet urgent requirements." – Sanjay Tulshyan, Managing Director, Technical Associates, Nepal.