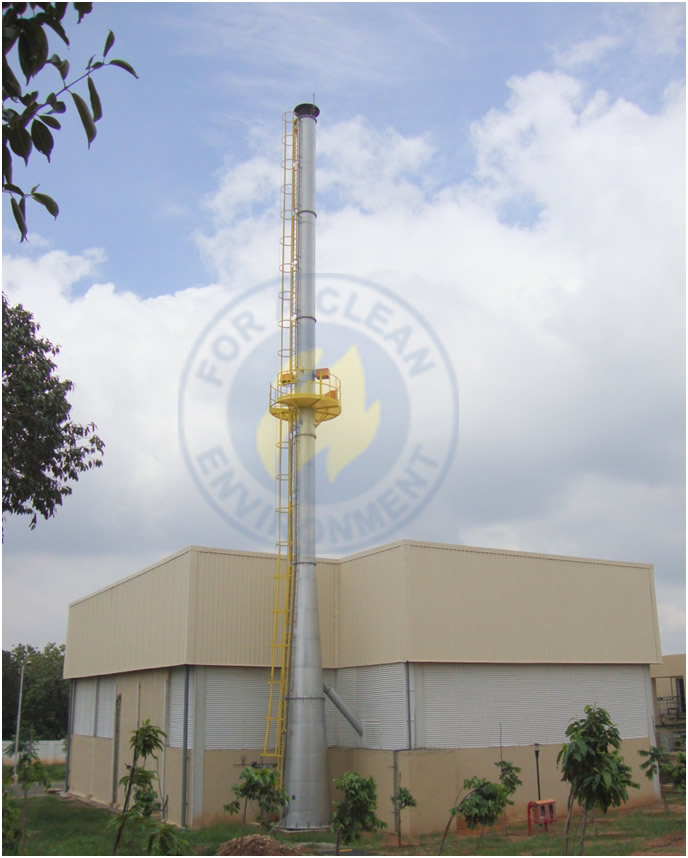 Haat provides both standard and customized chimney or stack lengths to cater to specific site requirements. The chimney can be directly mounted on the incinerator or self-supported or
additionally strengthened with guy ropes.
Chimneys above 15 metres typically come with ladders, protection rings, sampling ports, platforms, lightning arrestor with earthing strip, etc.
Testimonials.
" The incinerator is functioning extremely well and meeting all the requirements of Gazette of India notification. The Strength of the equipment lies in its easy handling, economy in treating bio-medical waste and meeting all criteria control test of PCB Karnataka "
- Group Capt. H. S. R. Arora, Registrar, Command Hospital Air Force, Bangalore.